GAL-KAL Company provides accessibility and rehabilitation solutions for disabled and disabled people.
According to our worldview, The individual needs of each individual should be examined in depth and suggested suitable solutions for those needs.
we believe, That work is first and foremost a mission.
As a company with experience of 25 One year or more in the field, Seeks easy wave renewal all the time
And offer maximum comfort combined with a sense of independence and personal confidence in the space for each user.
GAL-KAL works with a professional and skilled team of physical therapists, Occupational therapists and other professionals,
Workers go hand in hand with the light wave production and development system, Finding supportive and accurate solutions.
The integration of the partners' strengths
With a light wave company makes a commitment:
Commitment to a person and their personal needs
Commitment to the product
Commitment to technological innovation
We do this with constant ambition
For excellence, For maximum involvement and assistance in my life
The disabled person and his family.
GAL-KAL performs repair and adjustment of all products that are accessible to the customer's personal and changing needs. GAL-KAL products stand out in their quality, In their efficiency and high durability, Paying attention to aesthetics and design for optimal home integration
GAL-KAL believes that with the purchase of the chair, a relationship begins.
We believe that each and every one of our clients has different needs and wants, so everyone should have a chair that suits them.
We set up our manufacturing plant to fit the chair to each client's personal needs.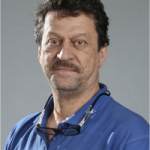 we will be happy to hear from you
We are here for you!
Feel free to contact us with any questions or concerns
We would love to provide all the help and support you need